Variants of Venster uPVC doors
Whether you are looking for the grand 10 ft balcony doors or fully functional internal doors, Venster offers a range of beautiful designs, perfect to incorporate in any space. The clean designs, while offering beautiful views also provide improved ventilation and better aesthetic appeal.
uPVC doors by Aparna Venster, the leading uPVC Doors Manufacturer in India, are designed to transform your space while keeping it secured against noise, dust, rain, pollution and rising energy costs.
Install and make the right choice.
Choosing the right uPVC door for your home is critical, especially when it is a front entrance to your home. As a product from the leading uPVC doors manufacturers in the country, Aparna Venster uPVC doors are affordable, flexible and resilient. You will always strike a fantastic balance between value and quality.
uPVC doors are very versatile and can be tailored to meet all property types and can be customised to suit your exact requirements, not just in style but also match all budgets. If you are looking for a contemporary range of uPVC doors that are design driven, then how about uPVC doors with stainless steel trim. Choose from white, colour grain or in a wooden finish.
For that extra bit of personalization why not think of having an all-glass uPVC door, it can look absolutely stunning and give your home a cutting edge look and feel. uPVC doors come with high security locks for maximum safety.
Aparna Venster is proud of its customer service levels. The company has till date installed over a million uPVC windows and doors on some of the most prestigious gated community projects spread across South India. Exceeding every clients' expectations from the initial enquiry through to installation. Install and make the right choice, add character and elegance.
What's more, design and installation will always take your existing home decor into account. Blending your lounge or dining room with your exterior space with ease.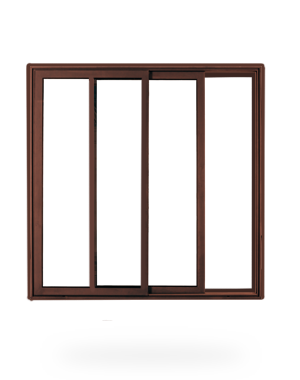 Colour & Lamination
uPVC door systems by Aparna Venster are tastefully crafted with laminations imported from Germany. Besides the extended durability, they also add to the aesthetic appeal of any space. The uPVC door designs are available in a wide range of colours, making it a perfect fit for any space.
High Performance
Venster uPVC door systems are customized to fit individual specifications. The excellent thermal insulation properties help maintain an optimal indoor temperature throughout the year. The uPVC doors bear high tensile strength and are resistant to dust and corrosion making your doors virtually maintenance free.
uPVC doors personalized for 'YOU'
Doors have the capability to alter and accentuate the beauty of your space. The innovative and fully customizable uPVC door systems by Aparna Venster along with offering a range of designs also provides excellent insulation throughout the year. This helps to keep your homes cosy even in extreme weather conditions. Over the years, uPVC doors have made a mark due to its durability, flexibility and rust-resistant characteristics perfect for both residential and commercial places.
Customised to your Comfort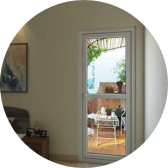 STYLE
Choose from a wide range of uPVC door styles and designs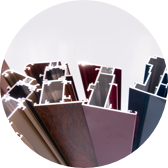 COLOUR
Find the colour and lamination that best suits the look of your home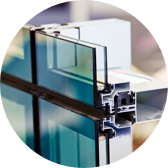 GLASS
Modify the door with the glass of your choice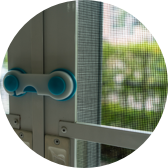 MESH / GRILL
Add a mesh/grill for added security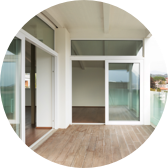 SIZE
Customise the door with the hardware of your choice
Why Venster?
The innovative leaders in uPVC solutions, Aparna Venster has carved itself a niche in the uPVC industry through high-grade deliverables and efficient customer service. With unmatched benefits, our high-performing doors are eco-friendly and very durable.


18000+ Units
Production Capacity/month


German
Production & Fabrication Facilities
With over 10 years of experience in building high-quality uPVC door designs for both residential and commercial spaces, Aparna Venster is a trusted name in the uPVC sector. Specializing in manufacturing premium quality doors in a wide range of colours and laminations, Venster uPVC doors are an ideal substitute for the conventional wooden doors that bear high maintenance cost and undergo timely degradation.
It's better with Venster:
Multiple Variants
You can explore from a wide range of door styles and pick the one that best suits your home.
Premium Quality
We manufacture the highest quality uPVC doors for a truly modern living.
Excellent Customer Support:
Experience an all round customer support for a hassle-free experience.
Environment Friendly
Our uPVC profiles are 100% biodegradable and environment- friendly; meaning they don't harm the ecosystem.
 Bring home the new-age sophistication
Frequently Asked Questions