uPVC windows variety at venster
uPVC windows by Aparna Venster are designed to transform your space while keeping it secured against noise, dust, rain, pollution and rising energy costs.
It is perfect lighting, ample ventilation and aesthetic appeal that makes you want to stay in a room. Experience it all together with Aparna Venster, the leading uPVC Windows Manufacturer in India.
Install and make the right choice.
More and more builders are shifting to state-of-the-art with uPVC, galvanised steel reinforced window profiles from wood and steel frames. By combining a series of specially designed, interrelated components, Aparna Venster has created a line of uPVC windows that will endure the harshest of weather conditions and help protect your home and office spaces.Unlike other traditional materials, uPVC can withstand extreme fluctuations in temperature without wrapping, swelling, bending or cracking, does not rot and is termit-proof. The best part is, it doesn't need painting, looks smart over its entire lifespan of decades. All you have to do is wipe it down with soap and water every once in a while to keep it clean.
If you want to increase the energy and thermal efficiency of your property, then opt for high efficiency uPVC window systems. Just switching to uPVC windows will help cut office power bills up to 30%. Increasing energy efficiency makes a lot of sense, especially when it comes to residential and office spaces.
Apart from these advantages, uPVC windows can provide better sound insulation and reduce exterior noise levels up to 30dBA. Making your interiors much quieter and less stressful, staying unaffected by the outside disturbances.
Aparna Venster uPVC windows come in a whole range of styles, designs and finishes. You can pick and choose the look and aesthetic appeal you want. Today, we have installed over a million uPVC window units across the country in prestigious projects all across South India.
One other reason why uPVC windows have become immensely popular is the fact that it works out less expensive than wood and steel in the long run. Besides when you choose uPVC windows your investment is covered by excellent guarantees and comes with outstanding customer support service.
Now you can choose your uPVC Windows from a variety of colours, textures, and designs to match your style and comfort.
Colour & Lamination
Since every home is unique, uPVC Window systems by Aparna Venster are available in a wide variety of colours, perfect to suit every décor. Also, you can choose from weather resistant, textured 'wood like' laminations for bringing an essence of nature to your space.  All the textured laminations are imported from Germany.
High Performance
Triple glazed, eco-friendly uPVC window systems by Aparna Venster ensure outstanding energy performance, in turn, helping you lower your power bills and also protect the environment.
uPVC Windows Personalized for 'YOU'
It is when you understand that it is impossible to imagine a room without a window that you realize its importance!
The innovative and high-performing uPVC window solutions by Aparna Venster don't just offer a range of designs, colours, and styles but also give you the flexibility to customise the designs as per your need and requirement in best prices.
So, whether you choose sliding, casement, or a villa window, the choice to modify and customise your windows always stays with you!
What can you customise when you opt for Aparna Venster?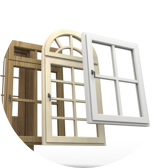 STYLE
Choose from a wide variety of uPVC window styles and designs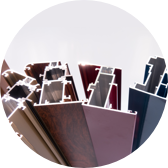 COLOUR
Select the colour and lamination of your choice
GLASS
Modify the uPVC window with the glass of your choice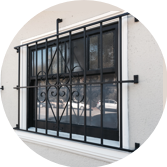 MESH / GRILL
Add a mesh/grill to the selected uPVC window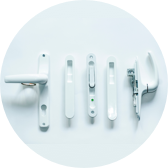 HARDWARE
Complement the windows of your choice with stunning hardware options
Why Venster?
The innovative leaders in uPVC solutions, Aparna Venster is a one-stop provider of customised and unique window designs specific to the décor and theme of every room. With unmatched benefits, our high-performing windows are eco-friendly and very durable.


18000+ Units
Production Capacity/month


German
Production & Fabrication Facilities
We have been successful in providing customised uPVC window solutions for all your furnishing needs!
Aparna Venster is India's best and most trusted manufacturer of uPVC windows. It has earned its spot as a pioneer in the windows industry. With more than 10 years of experience and expertise in manufacturing uPVC windows, Aparna Venster successfully celebrated a decade of framing great views.
What started with just one single frame reached the 1.8 million mark in 2017. Aparna Venster is the first company to introduce uPVC window solutions in south India market. It is today, a proud provider of end to end solutions for residential and commercial projects.
Endless styles and benefits
Explore beautiful uPVC window designs and choose the one perfect for your space.
Better quality
High-performing, quality uPVC windows ideal for today's contemporary homes.
Exceptional service and infrastructure
Our round-the-clock customer support and state-of-the-art infrastructure has helped us serve our customers beyond sales.
A green solution
We provide 100% lead free uPVC windows that are environment friendly, energy efficient, and recyclable.
Experience the benefit yourself here