uPVC casement windows
One of the most popular styles of uPVC Windows, casement windows, with their unobstructed opening, offer an attractive view to the outside world. uPVC Casement Windows are suitable for any style or height of the building. The windows come with a sash that is connected to the outer frame by means of friction hinges or butt hinges, perfect for maximum air circulation. Casement windows are very energy efficient and come in varied designs like side hung, and top hung.
Aparna Venster uPVC casement windows come in a wide variety of styles and colours. The traditional side hung casement windows is manufactured using the very latest technology ensuring the windows are built to perform and have the stamina and strength to cope with India's harsh tropical and subtropical weather, withstand the desert conditions, as well as bear with the sub-zero climate of the Himalayan hilly regions.
uPVC casement windows are suitable for any style or height of the building and are perfect for maximum air circulation. They are also very energy efficient. The standard double glazed units for instance, can come fitted with Low E glass. This double glazed glass can be coated with a microscopic metal coating.
The glazed coating is designed to reflect the heat back into the atmosphere and not heat up the interiors of your home. This Improvement in the thermal performance results in the reduction of AC running time, and up to 30% savings in electricity bills.
If you're looking for single, double or even triple glazing for your uPVC casement window, Aparna Venster has the perfect selection for you to choose from.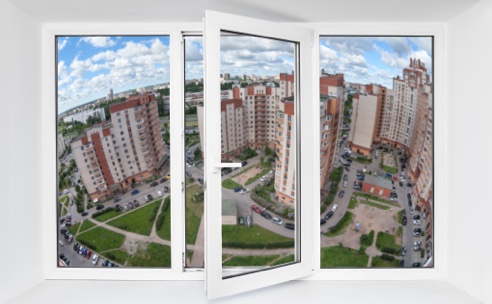 Features & Benefits
The double seal system reduces sound and improves energy efficiency
Keeps out noise, dust, and pollution
Comes with high-quality hardware that doesn't rust or corrode
Multi-point locking for enhanced security
The double/ triple glazing ensures better thermal and sound insulation
Available in a variety of design, colours and sizing options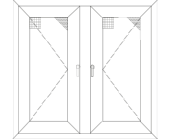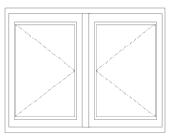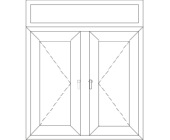 Casement O-O with top fixed Window