uPVC sliding windows
uPVC Sliding Windows are fitted with nylon rollers in the bottom for swift horizontal movement. Very easy to operate, sliding windows are an ideal choice for apartments needing ample amount of ventilation. Also, since the sliding windows open horizontally you do not need to reach up high or bend down to open or close the windows.
Features & Benefits
The horizontal sash movement ensures better ventilation
 Availability of multi-track and sash options to cover larger areas
 2 Chamber Sash / 4 Chamber Outer Frame – more chambers, more resistance to thermal conductivity
 Easy locking system
 Come in a variety of designs, colours and hardware options
 Best utilization of space since the sashes open left to right or vice versa
Air-tight, helps to keep- noise, dust, heat and pollution outside
Monsoon track for heavy rains, and hurricane bars for high wind loads
Sliding options to choose from:
Aparna Venster is the largest manufacturer of 2/3/4 track uPVC Sliding Windows. Along with the track of your choice, you can also customise the windows with the sash, mesh, grill and hardware of your choice.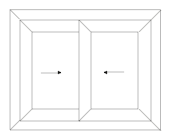 2 TRACK SLIDING WINDOW WITH/WITHOUT MESH/GRILL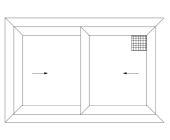 3 TRACK SLIDING WINDOW WITH/WITHOUT MESH/GRILL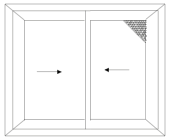 2.5 TRACK x 2 PANEL SLIDING WINDOW WITH MESH/GRILL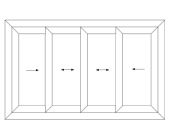 4 TRACK, 4 PANEL SLIDING WINDOW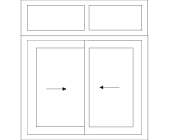 2 TRACK WITH FIXED TOP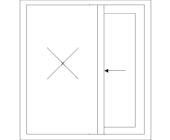 1 TRACK WITH INTERMEDIATE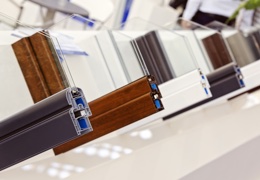 Colour/ Lamination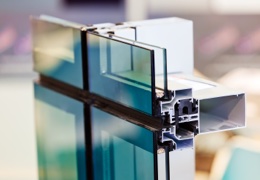 Glass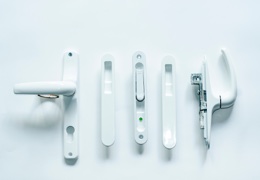 Hardware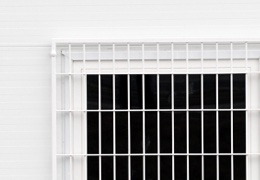 Mesh/Grills