uPVC villa windows with mesh and grill
Venster uPVC villa windows are designed to give you an experience that is sure to leave an impression on the guests and the residents.
The uPVC villa windows come with an iron grill, a double sash and an option to add a bug screen. Similar to all the advantage of casement windows, villa windows help in noise reduction and provide better insulation against heat. They are also fitted with a multi-locking system to enhance security and prevent any break-ins.
Now you can choose your uPVC Windows from a variety of colours, textures, and designs to match your style and comfort!
You can also think of having villa windows surrounding all sides. If you have a spot by the lake, you could design a villa as transparent as possible and maximise views of the scenic setting. The idea is to create the feeling of "living outside on water". They are also designed to create a chic appeal to your space as well. You could specify an iron grill, a double sash, along with an option to add a bug screen as well.
Aparna Venster offers a wide range of colours and can give you multiple texture configurations to choose from. Visually boosting the looks of both the interiors and the façade of any villa home. The high-quality compound used ensures that colours don't fade or peel. The smooth gloss finish of villa windows retain their pristine appearance indefinitely.
When you want both style along with accuracy and safety then you needn't look beyond Villa Windows. The designs are perfect for all kinds of settings.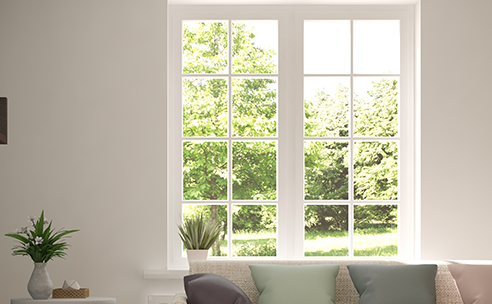 Features & Benefits
Weather resistant to withstand strong winds
Sturdy and secure due to the multi-chambered design
Easy installation of mesh / bug screen
Highly durable, designed to endure extreme temperatures
Termite proof and corrosion resistant
Self-extinguishable
Protects from dust, rain and pollution